FlashingBoards
Marker Pen Set
Triangular Easel
Battery
Decorate board
Double-Sided Neon LED Board
LogoBox Flashing Board
LED Sign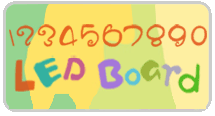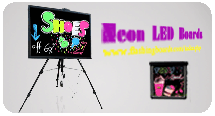 Easel #TFA2
Description
Triangular Easel
This unique triangular easel is wonderful for displaying your flashing LED board both indoors or outdoors. The easel's lightweight, practical and portable features make this a very popular item. With the lightweight design, it is perfect for taking anywhere and everywhere to display your flashing LED board. You will be able to use the Flashing LED Board at your business, at the office, or wherever you may need to get attention. This would also be the perfect way to announce company picnics, conference information at hotels, daily specials or for attracting attention to your booth or table during a convention. All eyes will be on your flashing LED board, now all you have to do is reel them in.
Specifications:
Easy to Adjust
Made with Aluminum Alloy for Lightweight Portability
Open Width: 15" - 36"
Easel Height: 17" - 60"
Color: Black
Quick Release Spring Mechanism Clamp Top
Includes a Carrying Bag
Please note that the easel is for application:
1] To all our fully framed sizes except 12"x 10" (table top stand included) adaptable to max size 35"x 23"
2] But not for Frameless products as unsafe not being able to lock on top.
 Instant Quote